Manufacturers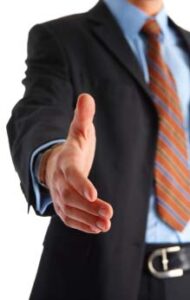 Relationships that Endure...
You're interested in long-term export growth, not short-term random sales.
Our most valuable asset is the way we build relationships.
Your manufacturing know-how coupled with our export experience and energy will open business doors for you outside the United States.
J.D. Honigberg International, Inc. is a creative, energetic export sales organization. We give manufacturers in the USA and Canada an alternative to the cost of staffing and operating an export department. With an established distributor network in over 100 countries, we provide an immediate market response that would otherwise take years to achieve.
We make exporting easy for you. We handle all shipping & documentation, insurance, and collection costs. We have the financial strength to promptly pay your invoices and take foreign credit and currency risks.
We eliminate your risk of doing business abroad giving you direct access to foreign markets at a lower cost than any other available alternative.
Performance is key to successful exporting
Your product is in demand overseas but the cost of developing the market is high, and results are tentative.
You need a cost-effective way to expand your export business.
J.D. Honigberg International's primary task is to efficiently take your products to global markets.
No critical skill is overlooked.
We help you develop an international strategy, and remove any obstacles to successful exporting.
Sense of responsibility
It begins with thorough market coverage which guarantees that every prospective buyer is contacted.
Your export business will operate smoothly because we are responsible for the hundreds of details which spell successful exporting.
After orders are booked and shipment is ready, our logistics department handles transportation, insurance, and documentation, relieving you of this overhead expense.
We make credit decisions and collections, we pay your invoice eliminating your risk of nonpayment and currency fluctuation.
Dedication to customer satisfaction
We quickly respond to the individual needs of our foreign buyers we serve.
After-sale service facilities and availability of spares are an important concern which commands top priority.
Only satisfied customers provide the degree of repeatable export business which offers growth.
Depth of experience
You can depend on us to create new marketing and sales techniques in order to seek business wherever it may be found.
Years of export marketing and international sales experience sharpens the ability of our multilingual sales staff to produce export orders in today's competitive foreign markets.
Exports only prosper with knowledgeable and responsible operating personnel eager to solve the problems of a complex business.
A professional export sales and management company for over 50 years, J.D. Honigberg International has the depth of experience and expertise in International business to build your export sales.
If you would like additional information, please e-mail Joel Honigberg, President at Jdhonigberg@jdhintl.com